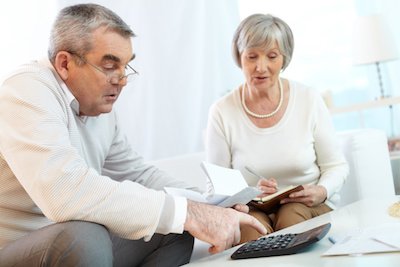 EVERYONE NEEDS AN ESTATE PLAN
Should I have a will? Why do I need a will? These are common questions. The reality is if you have property, a spouse or kids, having an estate plan means your desires for your family and the distribution of your assets can be accomplished after you pass away.
ESTATE PLANNING IN YOUR 20S
When you're young, it's hard to imagine that you need a will. Hiring a lawyer to help craft one may be the last thing on your mind. However, it is important for everyone to have an estate plan.
Getting married, having kids and buying a house are the goals of many young people. If you find yourself in any of these situations, it is important to start an estate plan to protect your family and your assets. We are proud to offer expertise estate planning in Parker County and surrounding counties. 
ESTATE PLANNING IN MIDDLE AGE
If you haven't created an estate plan yet, now is the time. I see many clients who are creating their first will because they want to make sure their children are cared for should they pass away. Having a guardianship plan in place is one of the most important aspects for people with minor children.
If your kids are older, it is equally important to determine how your assets will be divided after you're gone. Perhaps your children are not quite ready to handle what you would leave them, so you may need to incorporate trusts into your will.
ESTATE PLANNING LATER IN LIFE
Estate plans are often on the minds of those later in life. Whether you already have a will and need an attorney to help make sure everything is covered or are creating your very first will, I can help. Don't leave the division of your assets up to the state of Texas, ensure proper estate planning in Parker County with Mark Harden. Take control of your assets by having a plan in place.
I CAN HELP WITH YOUR ESTATE PLAN
If you have questions about your estate plan, I can help. At The Law Office of Mark E. Harden, I work with clients throughout Parker County and Texas at my Weatherford office. Call me today at 817-613-8295 or fill out this online form to learn more and set up an appointment.